in demand Irish artist answers our questions....
With a client roster that includes the likes of Wallpaper*, GQ Magazine, New Scientist and Warp Records, London based Irish illustrator, Eoin Ryan, is an artist highly in demand…. thanks to his dramatically unique style that fuses a retro style with modern concepts. We caught up with the hugely talented illustrator to find out more about him, the way he works and his inspirations…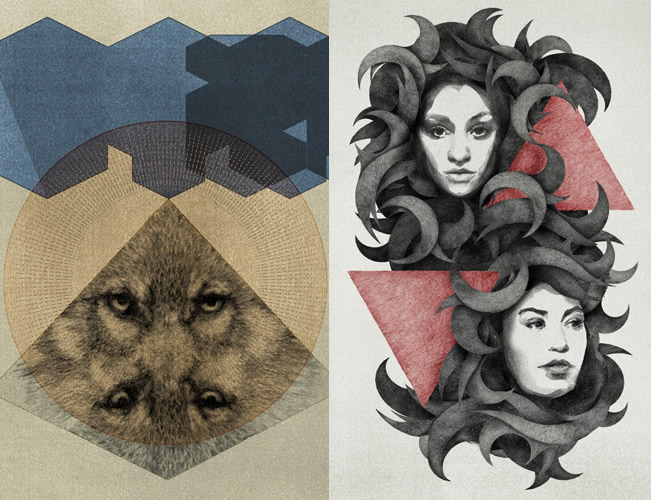 Who are you and where are you?
I am Eoin Ryan, an Illustrator living and working in London.
Do you work from your own office or as part of a collective?
Currently I'm working alone, but I'm not against the idea of working within a collective. Freelancing can be quite a solitary existence.
What influence does your location and surroundings have on your work?
London has definitely been a positive influence, it's an infinite mine of creative experience and information. There's almost too much happening, I miss things all the time.
Where do you feel most inspired?
Usually when I'm about to fall asleep.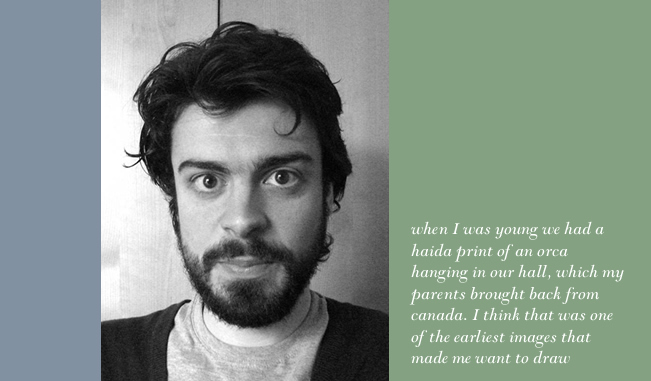 Where does your work come from – clients direct, agency, large studios?
All my work so far has come direct from clients after doing lots of self promotion work.
What mediums do you work in?
It varies but at the moment I use pencil, ink, different textures from old papers and photocopiers, and my Mac.
What are you working on right now?
I'm working on the Art Direction of a short film about Phil Lynott of the band Thin Lizzy for a campaign for Universal Music.
What's the most enjoyable project you've worked on?
Most enjoyable would have to be the work I did for New Scientist recently. I think the concepts I was trying to illustrate suited my style of work quite well.
Have you ever had a design fail?
Nothing major yet, fingers crossed. It's inevitable to fail sometimes though, you need to take risks.
What's your dream project/client?
Doing album cover art is something I think I'd really enjoy, for a label like Domino or Sub Pop maybe.
Talk us quickly through your approach to a new project and the processes it will go through before it's complete….
I approach things fairly haphazardly, it depends on the project really. I'll generally put together a few different ideas loosely then focus on the most succesful, leave it alone for a bit, then come back and see how it strikes me. It's good to have more than one project on at a time, I find.
What importance do you place on researching new technologies and the potential for designing with/for them?
I'm all for trying out new techniques and software, but mainly in my moving image work. Although I do use software like Photoshop when creating Illustration work, I'm not that interested at the moment in making purely computer generated images, though that could change.
How important do you think the following are in being a good designer…. formal training / passion / experience – and what do you think makes a good designer?
Passion is by far the most important factor of the three. Formal training, a degree for example, is a double edged sword in my view. I benefited from it in that it gave me the space I needed to experiment and develop my work, but it's easy to become lost and disillusioned in a college environment. There's no substitute for getting out there and working in the real world, I found work experience and internships far more useful than anything I learned in college. Passion, hard work and talent make a good designer.
Is it important to know about, and respect, the history of design to be a good designer?
Definitely. Design is a visual language, what has been said before will define what you're saying today.
How important is it to break the rules… take chances?
It's always important to take risks, failure is a part of the process.
Can over reliance on modern software hamper the design process?
It depends entirely on how you use it, but I do think there needs to be a balance between it and other more analogue forms of creativity.
Who, or what, are your biggest inspirations?
Visually, old things mainly inspire me; old books, photos, diagrams, architectural drawings, charts and prints, information graphics, Isotype, propaganda art. Haida Indian art is some of the most amazing work I've seen, it has a timeless quality to it and feels contemporary even now. When I was young we had a Haida print of an orca hanging in our hall, which my parents brought back from Canada. I think that was one of the earliest images that made me want to draw.
Which contemporary designers/artists do you admire?
I've been looking at the work of painter Daniel Pitin, also Illustrator Sam Weber's stuff is great.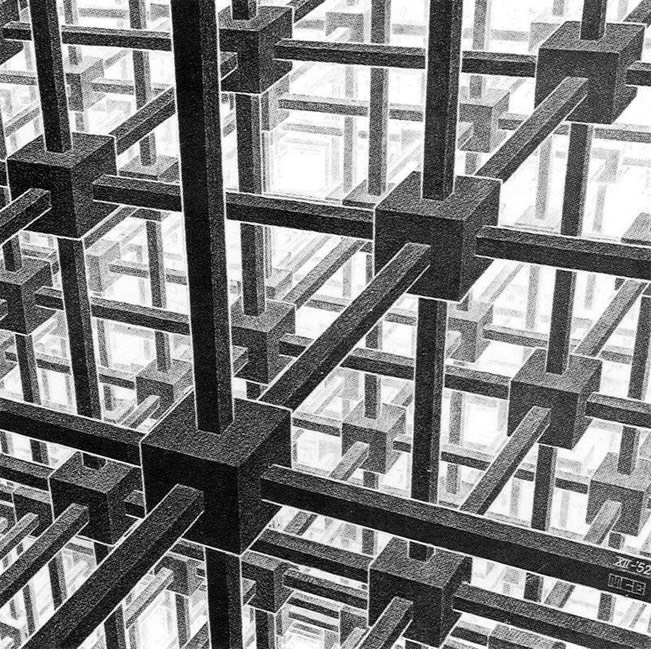 Tell us something about you that will surprise us….
I have reversible thumbs.
What's on your stereo right now?
Resonance FM.
What's your favourite album cover?
So many, Panda Bear's Person Pitch is great, I love Julian House's covers for Primal Scream.
What direction do you see your work going in the future?
Expanding in all directions hopefully. More moving image work would be good, I'd like to do some collaborations with friends over the summer also. More of everything.