FriendsWithYou Take Over Toronto
artists commissioned to immerse city with their unique installations....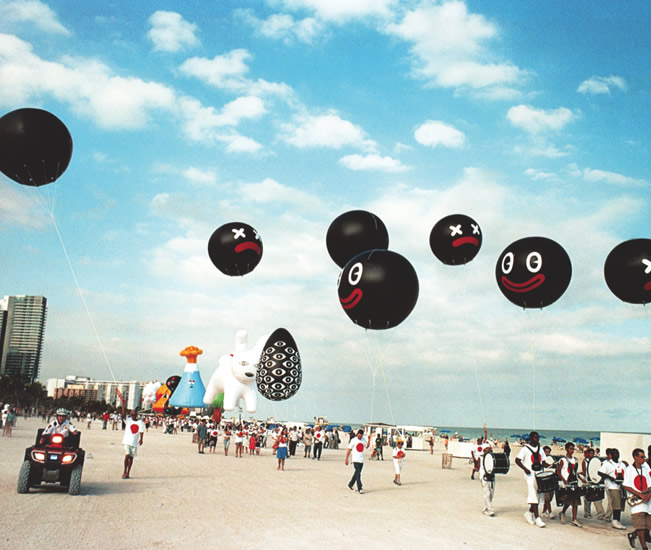 19th May, 2010
If you're in or around Toronto between June 10th and 20th, be sure for a big surprise…. Miami-based artists Samuel Borkson and Arturo Sandoval III, aka FriendsWithYou, have been commissioned to deliver their unique brand of happiness, colour and excitement through their truly awe-inspiring experiential installations. They're promising "larger-than-life inflatable installations, a gallery show, several pop-up shops, community events, speaking engagements, and more" during their 10 days in the city, and if their previous work is anything to go by, we're set for a visual feast like nothing before…. we'll have more info – and of course bucket loads of images – closer to the time…..