London based moving image specialists offer us an insight.....
Working on motion graphics, stage visuals for live productions, animations and varying interactive media for the likes of UNKLE, Mini, These New Puritans, Mercedes and Take That, London's Dandelion & Burdock are design specialists building a strong reputation for quality, innovative work – as part of our ongoing spotlight on the top studios around the world, we dropped in on them to pose a few questions and to take a look at their work…….

Who are you and where are you?
We are Niall Thompson and Nils Porrmann founders of dandelion & burdock Ltd. Our studio is in Hackney Wick, London, sandwiched between Victoria Park and the development site for the 2012 Olympics. Right now we on route to a show we doing near Manchester.
What mediums do you work in?
Although we are both trained illustrators and between us have work in about every format from water colour to sandstone and drawing to letterpress we are now working mostly digital. Nevertheless we like to think of digital more as a means if you exclude the internet. Digital is a bottleneck as well as a great facilitator for projects since we can turn a design into many different formats once they are generated.
What influence does your location and surroundings have on your work?
Being in London is important to us. We constantly grow our network here and we see it as our hub, however we are constantly factoring in time to travel to get inspired by new places, be it through work or on holidays. We both think that it is important to stay fresh eyed and we need experiences to draw our ideas from.
Where do you feel most inspired?
For me it is anywhere with a view and particularly when jogging (Nils) but Niall has this amazing ability to vividly remember all of his dreams and draw ideas from that.
Is it important for your studio to be a place clients can feel comfortable in / impressed by?
That's a definite maybe. We like a clean studio and we love to have people at our studio, which is live/work. We also like meeting people outside our and their offices to have an excuse to go out. In the end it boils down to that we want clients to be impressed by our service and the work.
What are you working on right now?
Oh dear, it's as always; there are a lot of pots on the boil but we have a fashion show for Parsons College Paris coming up this month that we are very excited about. As mentioned earlier we are just in a car to Tatton Park where we are going to install a huge smoke-screen and interactive lights for a performance by artist Jamie Shovlin. We have a history of working on live visuals for some of his projects and it is huge fun.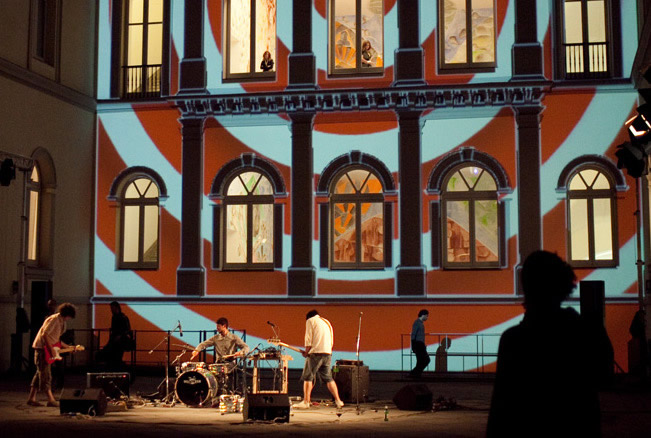 What's the most enjoyable project you've worked on?
Work is almost exceptionally enjoyable. Our reasonable broad scope in new media allows for every project to be a challenge or contain a need element to discover and learn. Thats why we do what we do.
Have you ever had a design fail?
Sure, but we have always been able to adjust and see things through to the end. If you take interactive systems we build in failsafe options but one thing we can't control is the weather.
What's your dream project/client?
That wold be any client that can leave design to designers. We have made some of our best work so far where customers gave us a task, a budget, a deadline and space to explore.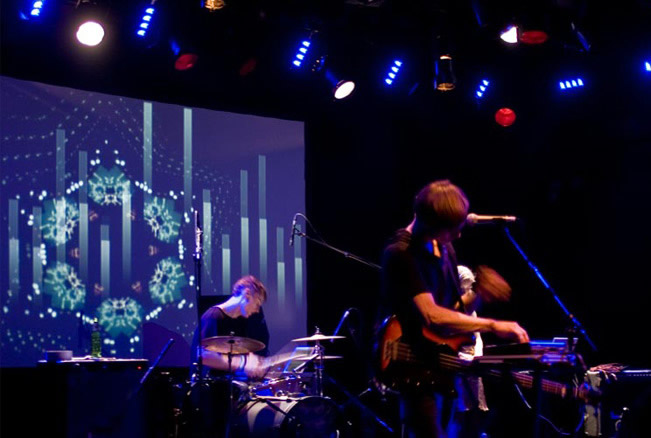 Talk us quickly through your approach to a new project and the processes it will go through before it's complete….
This hugely depends on the nature of the project but we draft ideas to pitch, meet the client, see what the want and need, quote, agree deliverables and schedules and then get our hands dirty.
What importance do you place on researching new technologies and the potential for designing with/for them?
Since coming out of college we have learned so many things. We are researching technologies which we embrace on their merits but this includes the rediscovery of old ones too.
How important do you think the following are in being a good designer…. formal training / passion / experience – and what do you think makes a good designer?
Formal training is good to understand the basics but with a particular view to the last point, intelligence, motivation, the will to learn and critical reflection are more important.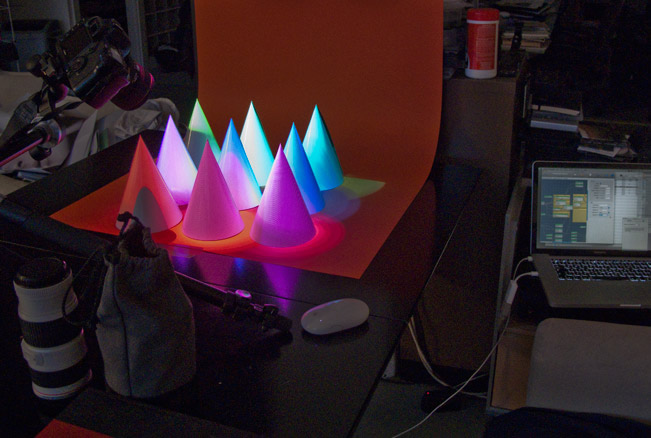 Is it important to know about, and respect, the history of design to be a good designer?
Respect and appreciation are important and they will get you far. It is important to say: "I wish i had made this." and to have the integrity not to blindly copy someone. Most of the people we admire for their work in design are alive and it is amazing that you can meet these people.
Media design is a comparatively young discipline and there is no full set of rules has established.
How important is it to break the rules… take chances?
To break rules one has to at least know them a little. We think where there is a lack of experience one should at least give a bit of credence to the rules of design but you should not slavishly abide to them.
Can over reliance on modern software hamper the design process?
Yes it can but software is a tool not a means to an end. As with hardware you should be playing around and exploring the possibilities because the lucky accidents are part of design too.
Which contemporary designers/artists do you admire?
Olafur Eliasson, Anish Kapoor, Michel Gondry, Dan Flavin, James Turrell
What do you get up to in your spare time? Does it influence your work?
I think there is hardly anything that would not somehow inspire my work- at elate everything has the potential to do so. I go jogging and climbing a lot, I like planetarium visits and going to galleries and museums. Niall is probably more friend of spa but even more up to date with what is new in all the cultural terms.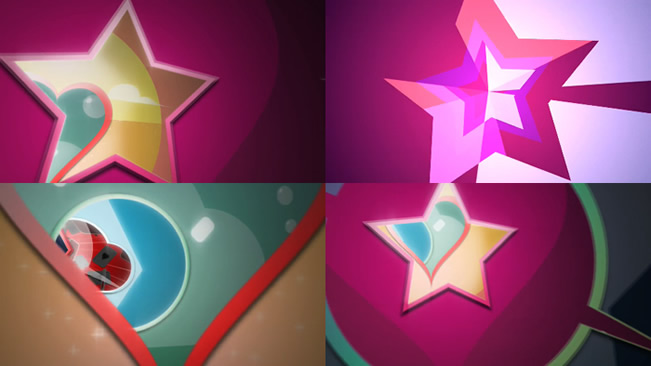 5 things you love….
Niall: Supermalt, sunday papers, poppy seeds, a bath, jazz
Nils: Coffee, freshly cut lawn, chocolate, a shave, my bike
5 things you hate…..
Niall: carrier bags, lifting heavy stuff, people borrowing but never returning items, bad typography, office vernacular such as "cheers" for "thank you"
Nils: wastefulness, bike thieves, Woody Allen movies, CO2 emissions and that my girlfriend is moving to Australia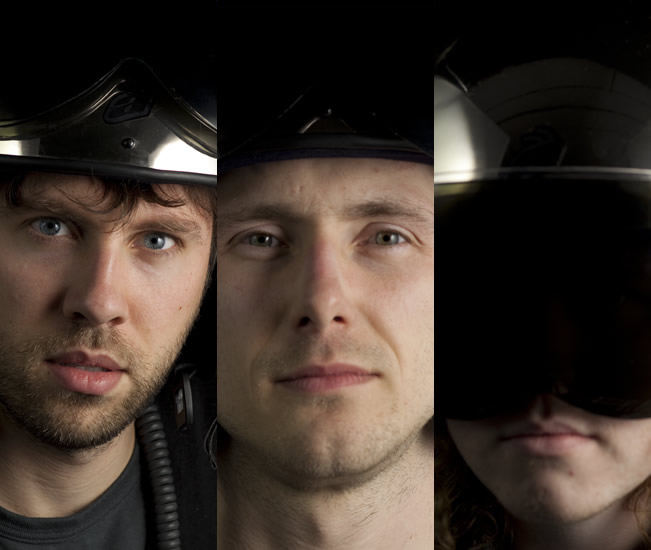 What current design trend would you kill off given the opportunity?
Twittering, Myspace "design", skinny jeans
What's on your stereo right now?
a friends amazing hip hop playlist, Shirley Bassey, Soulwax, LCD Soundsystem, Jose James – Spotify is our new best friend
What's your favourite album cover?
Dark Side of the Moon
What direction do you see your work going in the future?
more tangible I think, more compelling I hope, more immersive I'm sure
Interested in us featuring your studio here? Get in touch