Obsessive Consumption by Kate Bingaman-Burt
drawing her purchases since 2006, artist documents the mundane....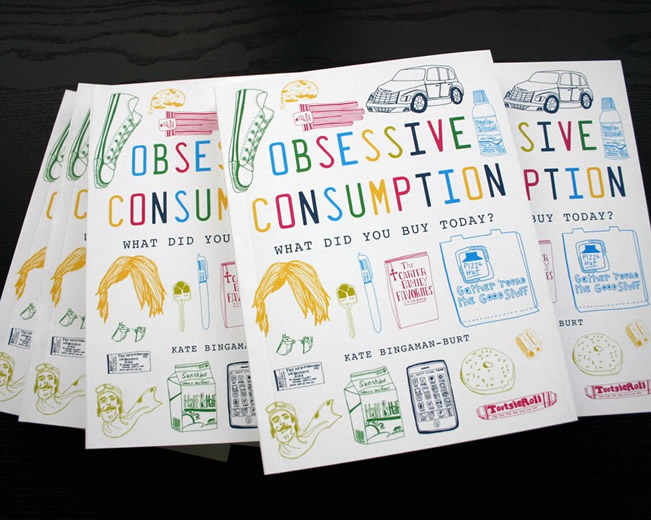 2nd June, 2010
We're all becoming more and more obsessed with consumption – but could you imagine documenting your mundane purchases by drawing something that you buy, every day…. since February 5, 2006? Well – that's just what Wisconsin based artist Kate Bingaman-Burt has been doing with her time…. and now, the parking tickets, coffee, packs of gum, shoes, electricity bills and burritos are all here for everybody to see…..
Obsessive Consumption: What Did You Buy Today? is available now.