honest answers from Bristol-based branding specialists....
They love fellow Bristolian Banksy – in no small part due to making them a lot of money – but rate Tracy Emin as "nonsensical shit", branding and packaging specialists Taxi Studio have given us an honest and inspiring response to our 'Studio Spotlight' questions, and along with some of their high-grade work, it's a good read……

Who are you and where are you?
We're Taxi Studio. And we live in Bristol.
What mediums do you work in?
Pretty much branding, packaging and corporate.
What influence does your location and surroundings have on your work?
Bristol is a very casual, mostly happy city, which fits with our culture. And we're in the middle of renovating our studio, so when it's done it will no doubt put broad smiles on all our faces. All that said, I'm more inspired by other's work, some clients and the people around me rather than where I work.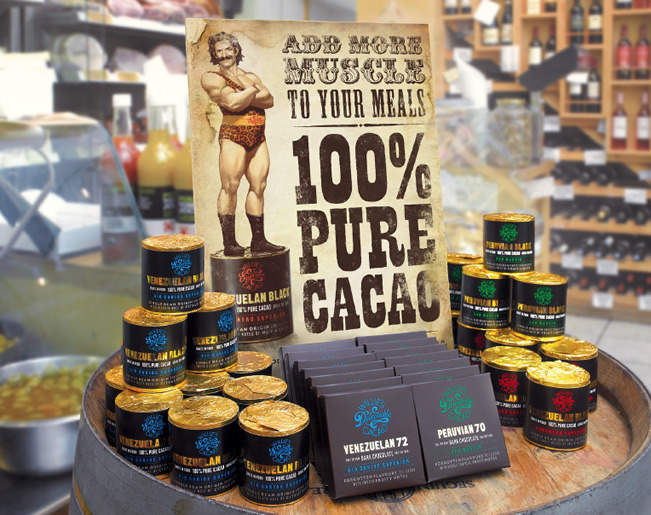 Where do you feel most inspired?
At home with my kids.
Is it important for your studio to be a place clients can feel comfortable in / impressed by?
Comfortable? Absolutely. Impressed by? No.
We've worked out of an embarrassing shit hole for 6 years and in that time clients from major brands have seen where we live. We've made them feel comfortable and have laughed at our own expense regarding the studio. It's a dangerous game to be too ostentatious with your studio space as it sends out the wrong message much more than a shit hole does (in our experience).
What are you working on right now?
We're working on:
Packaging design and strategy for Coca-Cola and Kraft
Global pitch for a major telecoms company
Identity and website for a TV production company
Retail branding and various literature for Clarks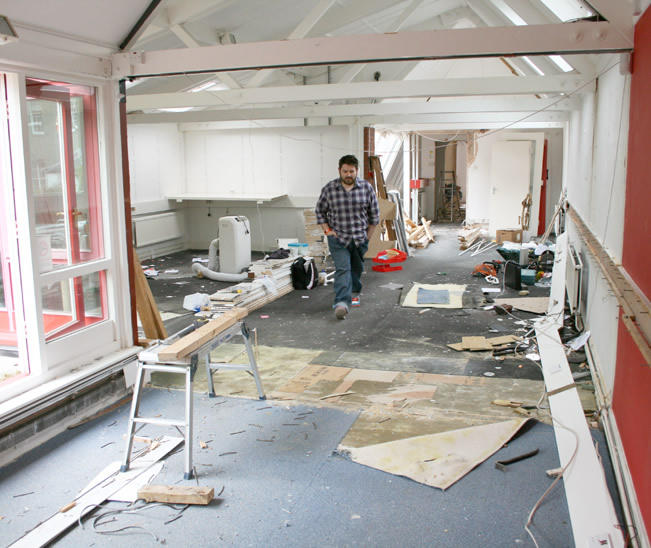 What's the most enjoyable project you've worked on?
I designed a pack for Somerfield Supermarkets in the UK. It was a range of pickles (which sounds fucking boring) but we had a great little idea that sailed through and involved a photoshoot over a few days in the summer with a great photographer friend of mine. My wife and niece were involved and some locals farmers and residents… it was a blast.
Have you ever had a design fail?
Yes. It's tough when it happens, but the design played only a small part of the failure. Aside from that, honestly, our work works.
What's your dream project/client?
I'd love to brand an F1 team. I'd love them to pay well. I'd love pit lane passes.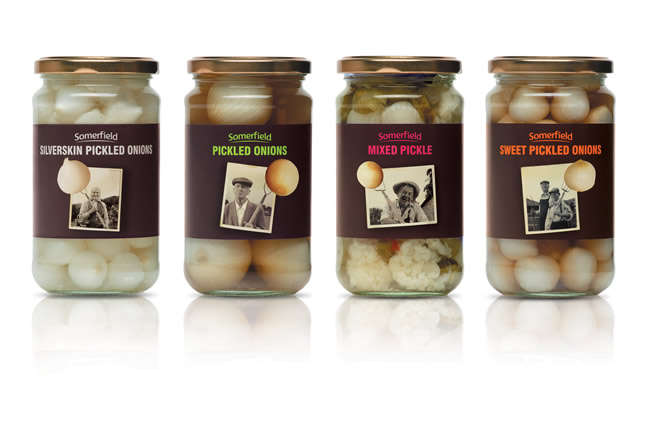 Talk us quickly through your approach to a new project and the processes it will go through before it's complete….
This really depends on the project. We generally ask lots of questions, challenge the brief, rewrite the brief and solve the problem.
How important do you think the following are in being a good designer…. formal training / passion / experience – and what do you think makes a good designer?
Raw talent
Open-mindedness
Passion
Humor (and self-deprecation)
Training (depends on who is training you)
Experience (depends on where experience was gained)
Thick skin
Is it important to know about, and respect, the history of design to be a good designer?
Yes and no. Yes because it's good to know what's gone before to inspire you, drive you and to avoid repetition. No because anyone can learn the history of design… and still be a crap designer.
How important is it to break the rules… take chances?
Vital… this fits with our philosophy. We sell Fearless Creativity. Nobody ever had a great creative idea by playing it safe.
Can over reliance on modern software hamper the design process?
Only if you let it.
Who, or what, are your biggest inspirations?
Lots… obviously the people in the industry who make me soul-search when I see something brilliant they've done. And plenty of other random things.
Where do you take inspiration from outside of design and art?
Everywhere it's found. You can draw inspiration from all sorts of things and places… the trick is knowing where to look, and realizing it when you've seen it.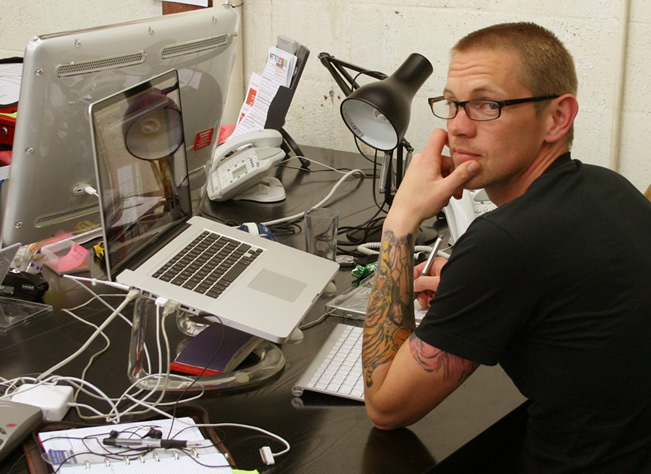 Alex Bane
Which contemporary designers/artists do you admire?
Banksy… fellow Bristol boy who turned vandalism into art (and made me a lot of money when I sold one of his prints for over 100x the price I paid.) He's a great observer and cynic of our time, and his work is very witty.
I think a lot of art is complete toss, Tracy Emin's stuff for instance… what a pile of nonsensical shit. I like art to make sense and/or be beautifully crafted, observed and executed. That's art in my book, not an untidy bedroom.
What do you get up to in your spare time? Does it influence your work?
I do a lot of people watching (in the non-pervy sense). TV, films etc. And go to the gym. It can influence my work for sure.
Ryan Wills
5 things you love….
Outside of the expected (family, friends etc.)
Fried egg sandwiches
Driving fast cars really fast
The female form
Making people laugh
Cider
5 things you hate…..
Banality
Bureaucracy
Unfairness
Illness
The price of fuel
What current design trend would you kill off given the opportunity?
The 'trying to be your best mate' branding trend.
What's on your stereo right now?
Grandmaster Flash & The Furious 5
What's your favourite album cover?
UB40 Signing off. Didn't like the music much though.
What direction do you see your work going in the future?
Hopefully not south.