a chat with the young Harrogate-based design duo...
Unfortunately it's been a little while since our last Studio Spotlight feature, but we're back with a bang – thanks in no small part to the brilliant Harrogate-based duo of Tom Pratt and Oliver Shaw aka Workshop, who've given us a fantastic insight into the way they work, their inspirations, influences and of course, themselves. It's a great read, so, without further ado…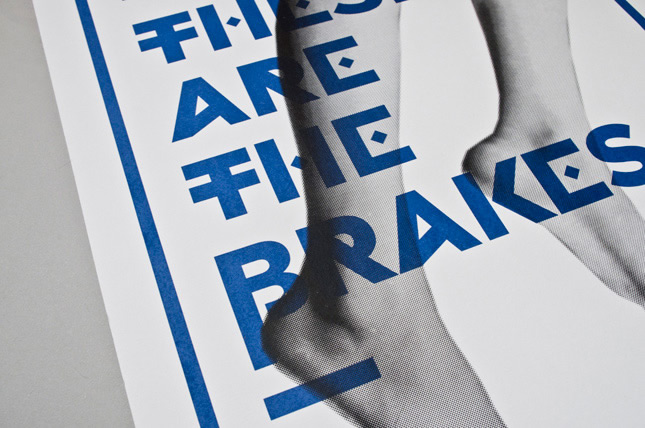 Who are you and where are you?
We are Workshop. We consist of two designers Oliver Shaw and Tom Pratt. We both grew up and studied in Yorkshire and felt it was only right to set up our first professional studio in a place we love and are both used to. Lots of people move down to London and abroad but we felt we would try to make an impact on those places from where we are both fond of, Yorkshire.
What mediums do you work in?
We predominantly work with print. Our work is usually transferred from our heads, to our macs, to a printer that we are confident will produce good quality print jobs. We are getting to grips with web site building to at the moment. It is always an exciting feeling learning new skills, we pretty much thrive on it. As well as out commercial practice we also love to screen print short runs of t-shirts and prints to give away, sell, put in shops etc. We love making things for people, books, identities, brochures, catalogues but we also love to screen print and to be able to have a balance of both is pretty much why we set up Workshop in the first place.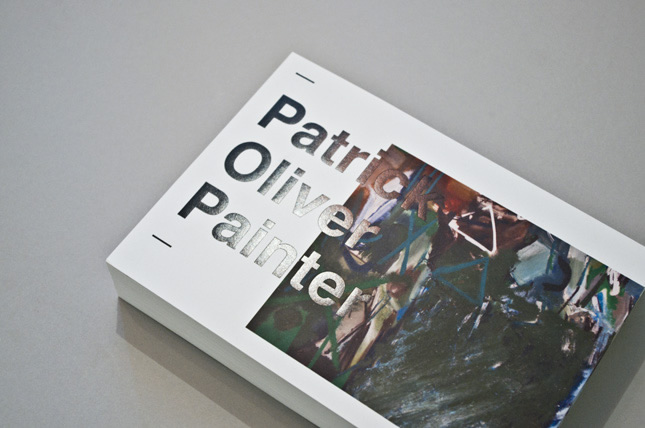 What influence does your location and surroundings have on your work?
Not a massive one. We're above a barber shop in the centre of a picturesque little spa town in North Yorkshire, Harrogate. We love where we work but a lot of our work is based over in Leeds and the rest of the country. We wouldn't let where we are situated compromise where we work. We always try and get a sense of where our clients are and let that influence the way we work. Leeds is quite a modern city and that shows when we do work in Leeds. Harrogate is far more traditional, so when we have clients in Harrogate, the work always portrays that.
Where do you feel most inspired?
Wherever we work.
Is it important for your studio to be a place clients can feel comfortable in / impressed by?
We always want people to feel welcome to come and visit for a chat but we do feel it is more productive to go and see the client. When we visit the client we get a sense of the business and surroundings, also clients are a lot more relaxed in their own surroundings. This is our first studio so we haven't been able to acquire anywhere that impressive for people to come and visit. We have an office dog and she is the impressive one.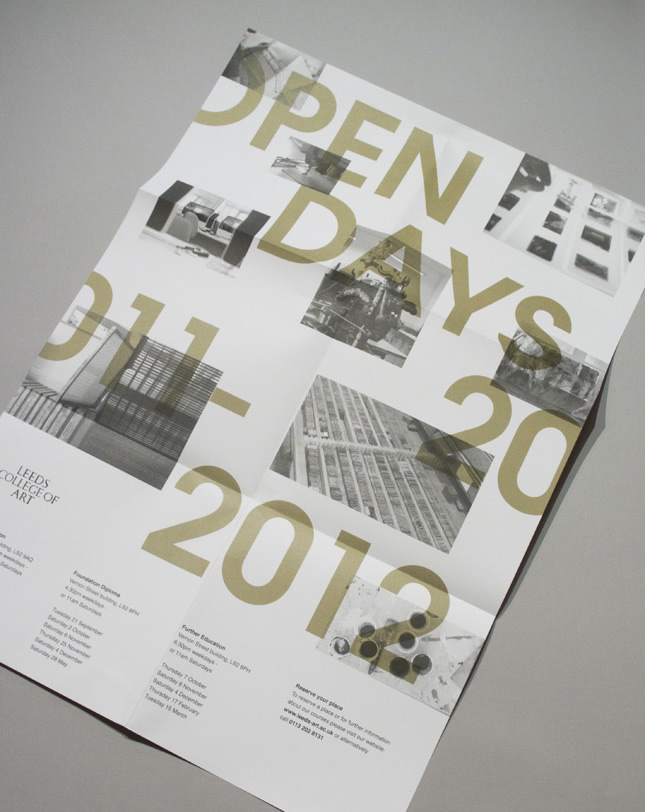 What are you working on right now?
We are branding a new art prize based in Yorkshire. The Woolgather Art Prize. We love to work with the arts and so this is a brilliant project for us. We have been given free reign over the work so we can create something very creative and less corporate. We are also still working very closely with Leeds College of Art on various projects. We have two new ranges of t-shirts going out in shops in Leeds very soon. This is very exciting as we get to screen print these so it gives us a chance to get out of the studio. We love to exhibit and make t-shirts for shops.
What's the most enjoyable project you've worked on?
Apart from our personal practice we really loved working on all the stuff we produced for the Patrick Oliver exhibitions in Leeds. We made two separate books for two separate clients. Once again we love working for the arts and we had a lot of creative freedom with all aspects of these books. The results reflected our creativity and love of art. The feedback we got from the work was very positive and it has just spurred on our hunt for new art books to make. It is pretty much our favourite thing to do.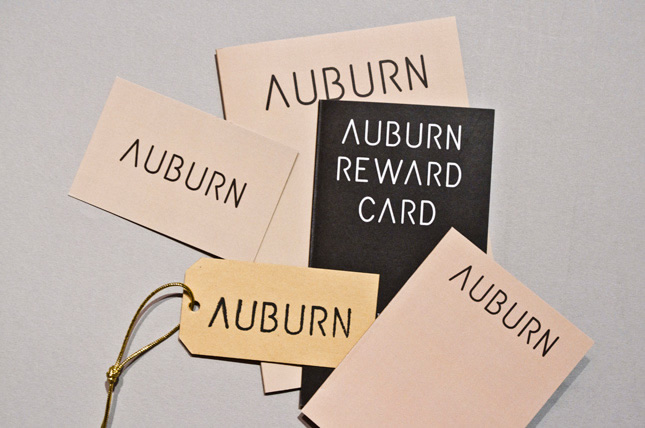 Have you ever had a design fail?
Everyone has a few minor problems with certain aspects of projects but we would never oversee something that would credit it as a fail.
What's your dream project/client?
We would love it if Nike or Supreme phoned up now and asked us to make something for them, a look book, a shirt, stationary, brochures etc. But we really like the idea of someone with a new business and a good budget that would let us have creative freedom on the project. A restaurant, bar, boutique etc. Someone like that would be really lovely to get stuck into.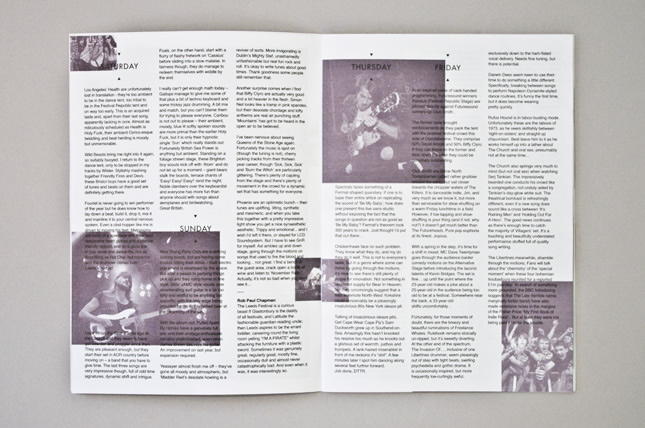 Talk us quickly through your approach to a new project and the processes it will go through before it's complete….
We sit down, put the kettle one and make decisions about what the project needs to do, who in needs to communicate with and the ways we could make that happen. We usually have a big brain storm and think of a million and one ideas before coming right back to one of the earlier ones. When this is happening its a mixture of very rough scribbles and ideas on our macs. Once we have decided maybe two ideas we love and a comfortable with we send them over to the client for feedback. After that the rest writes it self. We usually visit printers, get paper samples, ink samples etc before sending it to print for the final stage. People might think that it sounds frustrating coming back to an early idea, but it is comforting to know that you have exhausted a lot of other ideas before coming back to a solid one.
What importance do you place on researching new technologies and the potential for designing with/for them?
We always design around print, this is what we specialise in. We don't really try to delve into new digital technologies. Having said this we always keep up to date with different print processes not only because we have to, but because we are interested in it. We like to keep a grasp on traditional processes though, we like to learn and try different print processes and machines out as much as possible. As we said earlier we are getting into designing and building websites, so we need to keep updating our knowledge of that because it constantly changes and because we want to keep learning.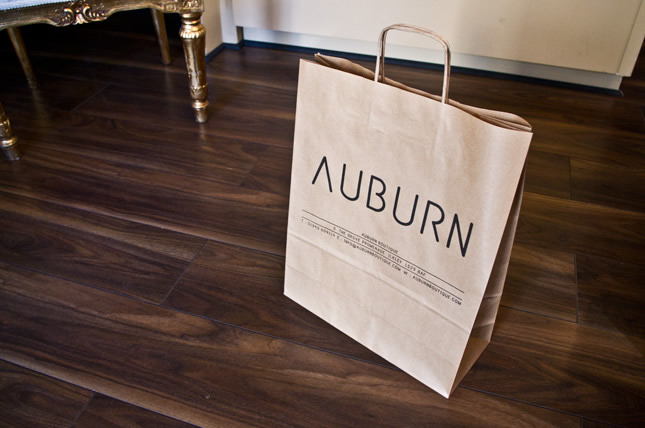 How important do you think the following are in being a good designer…. formal training / passion / experience?
We personally think you need formal training. We cant stress enough how much you need a solid foundation and understanding in typography and layout. People can be creative but without the training/understanding it is very hard to be professionally creative. Without doubt you need to be passionate, without passion it would be hard to show creativity through work. When we are not designing we are thinking, reading and talking about design, it's more of an obsession than an passion. We think experience is important. We started the studio without as much as experience as some might think is right. We both had a little experience before we started and that is invaluable. The experience that we now have after working for ourselves is the most important experience we could think of having. There are times when you think to yourself why your doing it, loosing sleep over money, not having stuff to do. This, in our eyes is the most important experience.
Is it important to know about, and respect, the history of design to be a good designer?
It is always good to know and have an idea of where styles and disciplines have originated, this is what influences our work. We don't think it makes a good designer, a good designer should really know about that anyway and want to know where the style comes from that they are looking at today.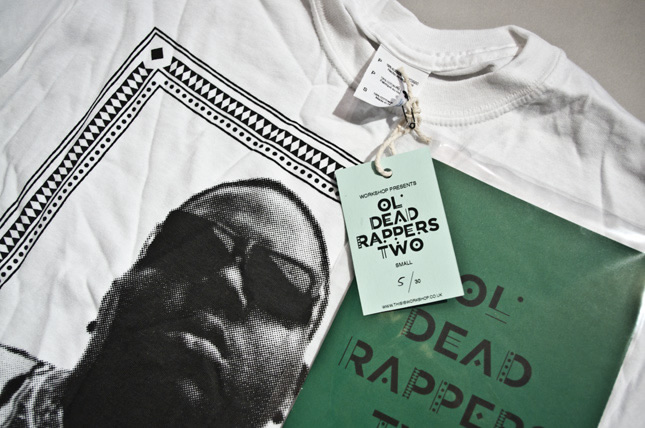 How important is it to break the rules… take chances?
We start a project by setting rules and sticking to them, strictly. We don't sit down and think of rules to brake.
Can over reliance on modern software hamper the design process?
Modern software is essential to the modern design process. We couldn't do what we do without the new technologies. We think with personal work it is fun and pleasing to use older print processes, but most design works around these modern softwares.
Which contemporary designers/artists do you admire?
Ill Studio, Wood MCgrath, Weiss Heiten, Experimental Jetset, Xavier Encinas, Nous Vous, Museum Studio, Sawdust, Hyperkit, Onlab, Its Nice That, Till Weideck, Keller Maurer, Qubik, Toko, Studio Newwork, Mind, Manual, Studio Mackgill, Generation Press, Inventory, the list is pretty much endless. There will be people in that list we have missed out.
What do you get up to in your spare time? Does it influence your work?
We cook a lot, go and see bands, read, watch films and see our friends as much as possible. We have some very creative friends and they influence our work.
Tell us something about you that will surprise us….
Ollie is severely colour blind. We went to see a client at a restaurant and Ollie told him his shopfront was purple. It was very dark black.
5 things you love….
Dogs, David Attenborough, books, curry and steins.
5 things you hate…..
Cheese (not mozzarella), religion, money, windows (the program) and reality TV.
What current design trend would you kill off given the opportunity?
Images made up of icons, look at the new Waterstones logo.
What's on your stereo right now?
Joy Division – Closer
What's your favourite album cover?
Joy Division – Closer
What direction do you see your work going in the future?
It entirely depends on what projects we do. We wont go into projects with an agenda. We just hope we can keep working on projects we enjoy and can be as creative as possible with. It sounds cheesy but the most important thing is that were happy and keep a good balance with creativity and corporate jobs. Down the road, we would like to concentrate on just the creative ones but we'll see.